How to Block Porn on Your Router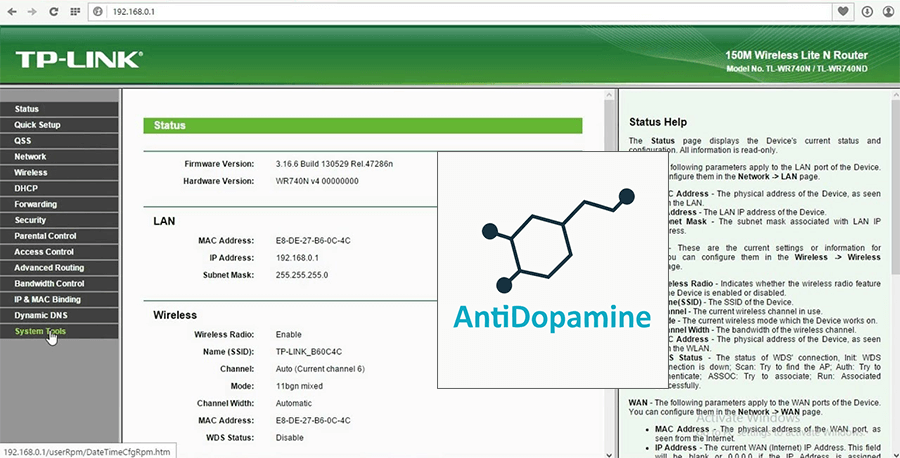 While most users opt to connect their specific devices (computers and phones), it's good to know that you can easily block porn on your router with the AntiDopamine blocker.
This can be a useful feature, as blocking porn on the router-level would block adult content on a larger variety of devices – including smart TVs.
It's also more difficult to bypass our protection when it's set on the router, as the user would need the router admin password to disable our service.
This makes the router porn blocking feature an excellent addition for parental protection.
Connecting the Router to the AntiDopamine Porn Blocker
The first step is to open your router's admin panel.
This is done by using your web browser and navigating to the router's default IP address. The default IP address is usually written on the backside of the router itself.
Most router manufacturers use 192.168.1.1, 192.168.100.1 or 10.0.0.1 as the default IP, so you can try using those.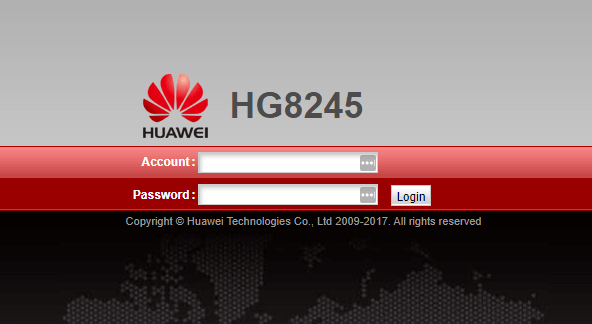 Login to the Router's Admin Interface
Once you've opened the router's login page, enter the login credentials.
Just like the default IP, these are usually listed on the router. Alternatively, you can contact your ISP to get this information, or do a Google search with your router's model name to get the default login info (for example type, "Verizon router default login").
Edit the Network Settings
After you've logged in to the router, go to the network settings (on a Verizon router that would be found in Network > Network Connections > Broadband) and edit the settings: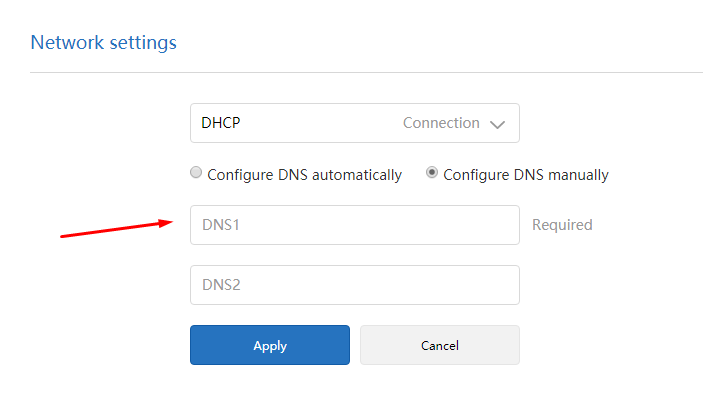 Enter the Porn Blocking DNS IP Address
You would only need to enter the first DNS server details.
In the DNS1 field enter 104.244.72.75 as the DNS IP address, and then click Apply/Save.
That's the gist of connecting your router to the AntiDopamine porn blocker.
Bonus: Change the Router Admin Password
To add a layer of protection, you can also change the default router login credentials so that other users in your household can't edit any of your changes.
To change the router password, navigate to the modify login/user screen, and enter your new password: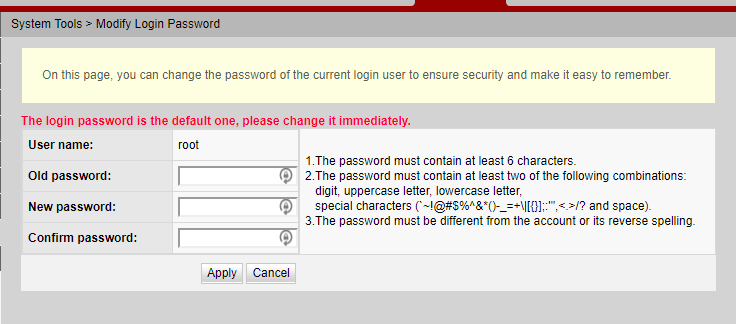 Enjoy the Porn-Free Experience
Click "Apply" and you're set to enjoy a healthy, porn-free experience.
Feel free to browse our other tutorial pages at https://www.antidopamine.com/stop-porn/best-porn-blocker/vpn-instructions.
There are many additional ways you can use AntiDopamine to enhance your internet experience.