How to Delete Your Porn Collection and History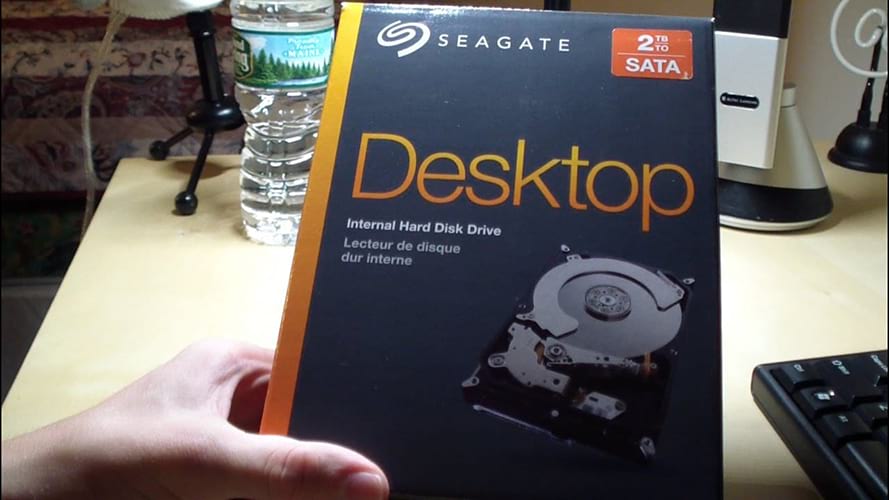 Deleting your porn collection is the most gratifying part of the journey to stop watching porn.
Although the task may seem daunting (remember: people have deleted TBs worth of naughty adult material), the end result is worth it.
This guide will cover the removal of porn in all possible ways. We'll cover cleaning your computer (PC and Mac), clearing your browser history and bookmarks, and clearing your mobile devices.
By the end of this guide, you'll free up GBs worth of disk space and your machines will run faster. All of this translates to a huge savings of money and time. Due to the nature of the internet and the bandwidth available today, hoarding a large porn collection is an easy task. That's why you must be meticulous in the porn purge.
The Benefits of Deleting Porn:
Helps to stop watching porn
Prevents porn relapses
Frees up GBs and TBs worth of disk space, which means you'll have more space to download useful, career-enhancing materials
Not downloading porn means you'll have a lower risk of downloading viruses and other types of malware
The main rule of porn removal:
Don't just move the downloaded porn movies and images in the trash folder. Empty your trash and permanently delete all adult materials you've found.
How to Delete Porn from Your Computer (Windows and Mac Guide)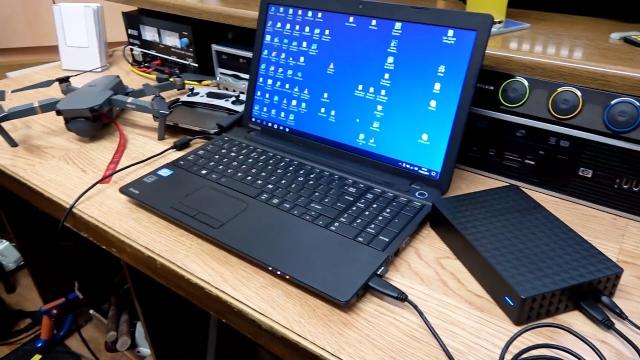 The easiest and most important part of the process is the deletion of porn from your desktop or laptop.
The reason why is that you probably remember where you've stashed all the files you've downloaded, meaning all you need to do is to SHIFT + DELETE everything that is 18+ rated.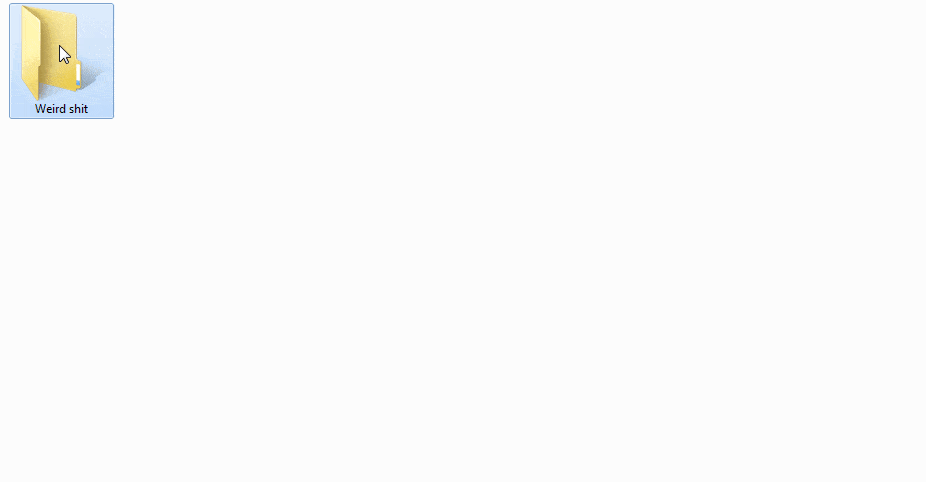 Now, depending on the origin of the files, some may be in your Downloads folder in your main user profile, while others may be in custom folders.
Some guys keep a specific folder in the "Documents" folder or the root of a hard drive partition. Others like to categorize their porn, so try to remember all the folders you've used for such categorization, and permanently delete all the files you'll find.
Once that is done, please proceed with following this extra step of the guide. I promise you won't find this piece of advice on any other website:
Bonus Porn Removal Method
In case you've been hoarding your porn collection for a long period of time, and you're afraid that some files may be left-over after your purge, here's a way you can do a deep-file analysis.
Instead of going folder through folder, try searching for specific file types.
How to find porn by file type on Windows:
Open My Computer on Windows 7, or This PC on Windows 8/10
In the top-right corner of the window, click on the search bar

Copy and paste the following text:

Ext:.mp4 OR Ext:.mkv OR EXT:.avi OR EXT:.mov OR EXT:.wmv OR Ext:.png OR EXT:.jpg
Example:

Screenshot:
Depending on your disk size and whether it's an HDD (hard disk drive) or SSD (solid-state drive), the search may take some time. SSDs are an order of magnitude faster than hard drives.
The search results will be auto-refreshed in real-time, so you can check all the files that come up.
How to find porn by file type on macOS:
To find and remove porn by file type on your Mac, the steps are similar to the ones for Windows.
On macOS, you need to open the Finder.app, and start typing all the basic video and picture file formats. When the dropdown for selecting the file Kinds shows up, just click on the appropriate option.
In my case, I ended up with a list like this: KIND:MPEG-4 movie KIND:AVI movie KIND:QuickTime movie KIND:PNG image KIND:JPEG image
Example:

Delete Google and YouTube Porn Searches
Given the amount of information Google and the other search engines know about you, it's useful to delete all the traces of your porn searches.
This is also useful to give yourself a clean-slate and distance yourself from all the stuff you don't want to watch anymore.
Steps to removing your Google porn search history:
Click on the three dots in the top right part of the screen, and click on the Delete activity by button.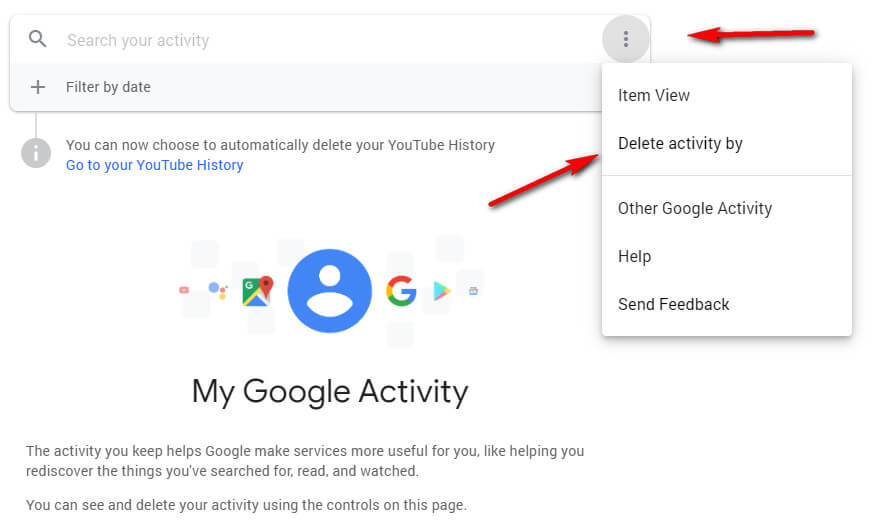 In the window that pops out, click on the All time option so that your whole search history is removed: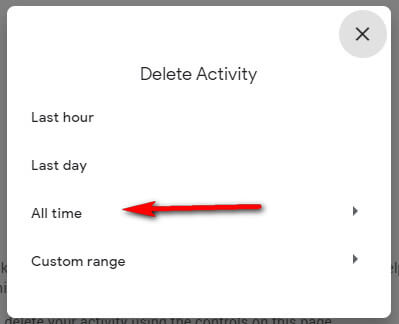 In the final window that shows up, click on Delete to confirm the removal:

Once the process is done (it usually takes a few seconds), your entire search history is going to removed.
Note that this process also removes your searches from YouTube and other related products.
How to Block Porn
An extra step that's going to help you from relapsing and re-downloading all of your porn again, is to use a porn blocker. A porn blocker is a piece of software that prevents your computer and phone from being able to browse pornographic materials.
It's strongly advised to use such software.
Delete Porn Bookmarks
Another nice touch to your porn removal is to check and remove any porn-related bookmarks in your browser.
In Chrome, you need to click on CTRL + SHIFT + O to open the bookmark manager. Alternatively, you can click on the three dots button in the top right of the screen, select Bookmarks, and then click on the Bookmark Manager button:


In FireFox, you need to click on CTRL + SHIFT + B to open the bookmark manager. To open the bookmark manager by the menu, you need to open the options dropdown (top-right part of the screen), you need to click on the options button (top-right part of the screen), then click on Library and then on Bookmarks: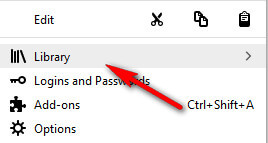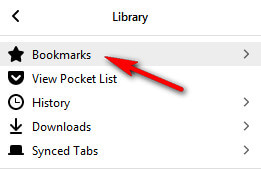 After you've opened the bookmark manager, just scroll through your list of bookmarks and remove any adult-related websites.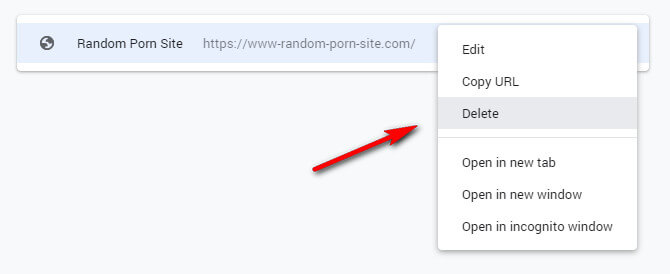 How to Delete Browser Porn History
Another important milestone is the removal of any adult-themed websites and searches from your browser history.
All web browsers keep a local history of all of the websites you've opened and searched for. Even if you remove your Google search history and delete all porn files from your computer, your browser still remembers all the websites you've visited.
The best way to remove your porn history in all browsers (including Chrome/FireFox/Edge/Opera and the others) is to use a removal app like CCleaner.
Instead of tweaking the settings in all of your browsers, using CCleaner, you just need to click on a few buttons, and everything you've searched for in your browsers will be deleted:
After installing CCleaner, just go through the list of detected browsers, make sure Internet Cache, Internet History, Cookies and Download History are selected.
Then click on "Run Cleaner," and wait for the scanning and cleaning process to finish. It usually takes a few minutes to complete.
You may also check our guide on browser-based website blockers.
Motivation: List of Epic Deleted Porn Collections
Just so you know you're not alone, here's a compiled list of different stories, featuring people that have deleted TBs worth of pornography.

A man has revealed how he accumulated 18 terabytes of porn on his computer and took the bold step of deleting it all to help him overcome his addiction.

To put that into perspective, a terabyte is 1,000 gigabytes, so the man's 18 terabyte collection is equivalent to 5,400 hours of high quality video or 64.8 million images. At a rate of watching eight hours of video per day, it would have taken him 20 months of daily viewing to get through his entire collection just once.
From Reddit:


Forum post:

The bottom line is this: Realize that your porn collection is not worth anything.
Collecting and watching porn is one of the worst things you can do yourself.
The less porn you keep, the more respect you will have for yourself. Let go of the porn, and let the chips fall where they may.
Antidopamine